Press
July 11, 2013
Commented Study Case: With colima Cerebro Lync telephony is rounded off at Würth
The Head of Communication Systems Marco Hagenmüller at Würth answered questions about the use of colima Cerebro at Adolf Würth GmbH & Co. KG from Künzelsau. The company has replaced its traditional PBX Telephony with Microsoft Lync and optimized with colima Cerebro.
Adolf Würth GmbH & Co. KG is a leading specialist in the trade in assembly and fastening material for professional use. Currently, with around 6,000 employees in Germany, it is the largest single company in the international Würth Group. The company achieved a turnover of 1.41 billion euros (including intercompany sales) in fiscal year 2012.
As part of the company-wide rollout of Microsoft Lync Unified Communications platform, the existing PBX telephone system was completely replaced by the IP telephony with Microsoft Lync. In order to safeguard the high standards of the company in professional telephony, the IT department at Würth examined suitable Lync telephony features that further optimize the Unified Communications and Collaboration with Lync.
For half a year Würth has been using Lync solutions by colima communications: The manufacturer of easy-to-use software for Lync offers with Cerebro a comprehensive application that expands Lync with their modules important to telephony, chat and presence capabilities. For Würth the usual ISDN PBX functions "BusyOnBusy - Busy Busy" and "Call Pickup - pick up call" fare in use.
What convinced Würth was the particularly easy use of Cerebro, the track-and smooth integration of only one third-party product into the existing structure, the flexible and stable and reliable operation of Cerebro in everyday life.
Adolf Würth GmbH & Co. KG is very satisfied with the high quality of the software product "Cerebro" and the sophisticated, solution-oriented approach of colima.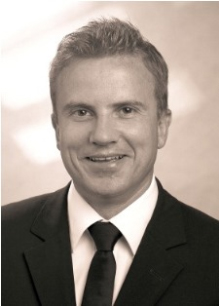 Anyone interested in more details on the use of colima Cerebro at Adolf Würth GmbH & Co. KG, can directly take up contact with Head of Communications Systems
Marco Hagenmüller: phone (00)49 - (0)7940 - 15 1608